Page Contents
Statutory rape charges in New York are difficult to defend. Not only do the legal parameters of statutory rape make defense complicated, but the charges are rarely uncovered and brought to court by the victim. Instead, the victim's parents and the state push for a defendant's arrest, arraignment and conviction. In fact, the victim's opinion and insight into statutory rape charges matter very little to a New York court.
Given the nature of these charges, it's important to understand exactly what is the age of consent, statutory rape, and what are the criminal charges for having sex with a minor. Misunderstanding or not knowing the laws regarding statutory rape could quickly land you behind bars.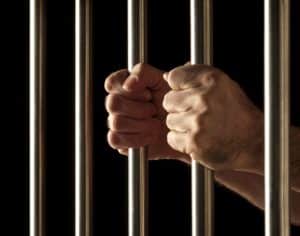 What Is Age Of Consent In New York
In the State of New York, the age of consent is 17 years old. At and after the age of 17, an individual is capable of giving consent to sexual intercourse that is valid under the law. At this age, people may decide for themselves if they wish to participate in intercourse or any other sexual activity.
The age of consent in New York is not the same as adulthood. Even at 17, the individual is still a minor in the eyes of the federal government, and still can't vote, enlist in the military, or serve on a jury. Further, parents or guardians still have certain rights until an individual reaches 18, such as agreeing or refusing to allow a 17 to marry or live outside the family home.
It's also important to recognize that states are tasked with setting the age of consent, not the federal government. Therefore, the age of consent can be and is different in other states. Live or travel outside New York? It is important to remember that Ohio or Texas impose their own age of consent and statutory rape laws.
What Is New York's Statutory Rape Law?
Statutory rape is sexual intercourse with anyone who is below the age of consent. Individuals age 16 and under in New York have no ability to give consent to sexual activity, so even if they explicitly say yes, sex with them is still a crime. Unlike other rape and sexual offense charges, statutory rape isn't just about saying yes, it's about the defendant's legal inability to give consent at all. Statutory rape is a serious offense that can land you in jail.
Section 130.25 of the New York Penal Law criminalizes statutory rape. The law state that any person over the age of 21, who has sexual intercourse with an individual under the age of 17 commits rape in the third degree. Rape in the third degree is also applicable to sexual intercourse with an individual that is incapable of consent or consent is withheld. Rape in the third degree is a class E felony offense in New York.
Each class of felony in New York has a different maximum criminal punishment that can include incarceration in the state prison and a fine. Class E felonies are the least serious in New York, and usually, a first-time offender only receives probation, but a possible punishment of four years in state prison is possible.
What Is Not A Defense To Statutory Rape Charges?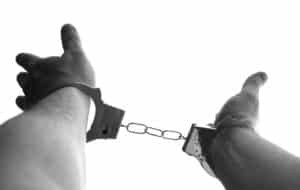 intent to commit the crime. For example, to prove theft or larceny, the prosecutor must prove the defendant intended to keep the property from the rightful owner.
Statutory rape doesn't have this same requirement. Even if the defendant didn't intend to commit statutory rape, it is still a crime. This means all the NYC prosecutor has to show is that the defendant is age 21 or older and the victim under the age of 17.
This eliminates the possibility of several defenses that would be applicable to other crimes. It isn't a defense to statutory rape charges to claim the victim gave consent. While consent might influence sentencing, a person is still guilty of the crime. The defendant intended to have sex with someone over the age of 17 is likewise irrelevant to the judge and jury. As well, arguing that you believed the victim to be 17 or older isn't a defense. Even if the victim lied about his or her age, it is still a crime to have sexual intercourse with the individual.
Building A Defense To Statutory Rape Charges
As you can imagine, eliminating these arguments makes it difficult to defend statutory rape charges. A skilled and knowledgeable NYC defense attorney must handle the case and advise a client carefully. And the specific circumstances of the case will have a huge impact on that advice.
If you are facing statutory rape charges, you should speak with an attorney immediately. Unconvinced you need an attorney, read this. The former prosecutors at Greco Neyland thoroughly understand these charges and the approach a prosecuting attorney will take against you. To schedule a free consultation call (212) 951-1300 or send a contact request on our website.
The information in this blog post ("Post") is provided for general informational purposes only. This Post may not reflect the current law in your jurisdiction. No information contained in this Post should be construed as legal advice from Greco Neyland Attorneys at Law or the individual author, nor is it intended to be a substitute for legal counsel on any subject matter.