Page Contents
DWI In New York: What's The Possible Punishment?
It's the holiday season, and celebrations are in full-swing. Particularly at this time of year, it is essential to remember that in New York, the penalties for driving under the influence of alcohol and controlled substances are harsh. The New York Legislature has made it a priority to reduce the number of motor vehicle accidents and fatalities due to driving while intoxicated (DWI), by imposing increasingly harsh punishments on those that violate the strict laws.
The penalties for a DWI conviction in New York include both administrative and criminal punishments, which are less or more severe based on several factors. But even a first-time DWI offender can face the loss of driver's license, the imposition of an ignition lock system, community service, substantial fines, and even a jail sentence. How do courts and state agencies determine the penalties and severity for DWI in New York?
What Is DWI In New York?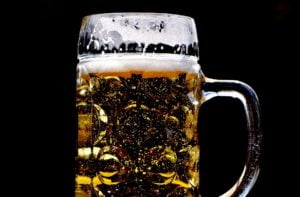 Under New York law, DWI is defined simply as driving while intoxicated or impaired. Typically, impairment, whether due to the influence of alcohol or controlled substances, is measured by a chemical test. The most common chemical test utilized in New York is for the presence of alcohol in the bloodstream, called a breathalyzer. A breath test measures your blood-alcohol concentration (BAC), and a BAC above .08% is concrete evidence that a driver is impaired.
Law enforcement can issue a citation for DWI in New York because of other signs of impairment; although, this happens on a very limited basis. For example, if a driver's BAC is higher than 0.05% and exhibits other signs of impairment, then the police can detain or arrest the individual for driving while impaired by alcohol, often referred to as DWAI in New York.
New York also imposes a zero tolerance policy for DWI. This strict policy states that individuals under the age of 21 cannot have any alcohol in their system, and must have a BAC below 0.02% on a breath test. As well, operators of commercial vehicles are subjected to a higher standard for DWI in New York, and cannot drive with a BAC at or above 0.04%.
What Factors Are Considered For DWI Punishment?
New York courts and agencies consider several factors when issuing DWI and aggravated DWI sentences and penalties. Among the most influential factors is whether the driver has any prior convictions for DWI in New York or outside the state. The state legislature even imposes specific maximum criminal punishments based on the number of prior DWAIs or DWIs a person has in the past 10 years.
A first-time DWI offender faces a maximum one year in jail and license suspension up to six months, but a second offense can lead to four years in a state prison. The maximum criminal punishment for a third-time offender jumps to seven years in prison. Likewise, the minimum and maximum criminal fines imposed on a DWI defendant rise significantly with prior convictions. A fourth or subsequent offense can result in a $10,000 criminal fine, and more in administrative penalties.
Other aggravating factors for DWI punishment include the age of the driver, what type of substance caused the impairment, whether or not the driver agreed to a chemical test, and the level of alcohol or other substance in the driver's system.
What Is The Difference Between DWI In New York And Aggravated DWI?
While prior convictions for DWI is the most important factor for determining a DWI punishment in New York, the driver's level of impairment is another major consideration. In fact, New York has an entirely separate DWI offense when an individual's BAC is exceptionally high. In New York, aggravated DWI is considered a BAC at or above 018%.
Drivers with this aggravated level of impairment are subjected to additional or higher criminal and administrative penalties. Aggravated DWI can result in a longer jail sentence, and first-time offenders are more likely to receive a jail sentence than those convicted of DWI or DWAI. As well, there is an increase in the maximum fine for first-time offenders and license revocation can be up to one year.
A second aggravated DWI in 10 years is a felony in New York, a much more severe category of crimes. Felonies can be punished by incarceration in state prisons, impose criminal punishments over one year, and are more likely to appear on criminal background checks requested by employers and lenders. All in all, an aggravated DWI can have lasting implications for a New York resident.
Defense To New York DWI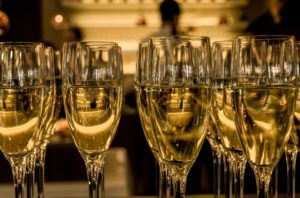 A DWI in New York is serious, but you are entitled to a strong defense to any DWI or similar accusations. If you are facing DWAI, DWI, or aggravated DWI charges in New York from New Year's Eve or another holiday celebration, you should engage the experienced criminal defense attorneys at Greco Neyland.
The lawyers at Greco Neyland regularly handle defense to DWI, DWAI, commercial DWI, aggravated DWI, and felony DWI charges. We are experienced in strategic, robust defense to these charges that seek an acquittal of any DWI charges. To speak with a tough NYC DWI Lawyer, contact our Manhattan office at (212)-951-1300
The information in this blog post ("Post") is provided for general informational purposes only. This Post may not reflect the current law in your jurisdiction. No information contained in this Post should be construed as legal advice from Greco Neyland Attorneys at Law or the individual author, nor is it intended to be a substitute for legal counsel on any subject matter.