6 Ways People Violate Orders Of Protection In New York
Criminal charges involving domestic violence, stalking, assault and battery, sexual assault, and harassment are very personal. The defendant is accused of committing a crime that directly harms the person and hinders the safety of the victim. For this reason, a judge, whether in criminal court or family court, will frequently issue an order of protection in New York against the defendant.
Page Contents
What Is An Order Of Protection In New York?
An order of protection in New York is a serious and substantial court order. It requires the defendant to stay away from, and often case all communication, with the victim. As an official court document, it is mandatory the defendant obeys an order of protection in New York, even if he or she feels it is unwarranted or unnecessary.
When issuing an order of protection, or protective order, the judge will state and clarify the parameters of the order. This includes a statement to the defendant that all communication, phone calls, text messages, and face-to-face meetings must stop. If the incident involved a domestic dispute, a defendant must move out of the victim's home and stop other contact. The judge will ask a defendant if he or she comprehends the court order. Later, the defendant's attorney will clarify that the order of protection in New York was understood.
Despite the insistence by the judge and clarification by a criminal attorney in New York, defendants regularly violate orders of protection. Sometimes these violations are by accident, but most often the defendant doesn't understand how an order of protection is enforced and why.
#1: Failure To Move Out Of A Shared Residence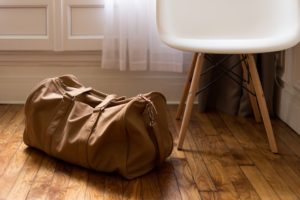 Finding a new place to live is a significant burden, particularly on short notice. However, that is exactly what the judge expects after issuing an order of protection in New York. If the defendant and protected person share a home, the defendant is required to vacate it. A defendant is given time to pack personal belongings, but may not spend the night, stop over for a visit, or otherwise enter the premises without court approval and law enforcement supervision. If a defendant needs to collect extra clothing, paperwork, or belongings – it must be handled by the court first.
#2: Violating Child Visitation Rules
If the defendant and protected person have children together or shared custody of a child, an order of protection in New York is likely to change the parental arrangement. The defendant might be restricted from seeing the children altogether or require supervision during visitation times. Showing up at a child's school, sporting events, after-school activities, or play dates are all potential violations of the court order. Any of these interactions, particularly if they involve the protected person or potential to encounter the protected person, are restricted.
#3: Answering A Text Message Or Email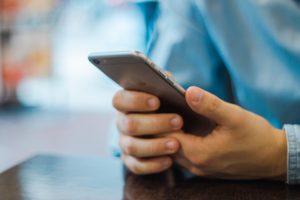 Many protective orders extend to digital communication, including text messages, emails, and use of social media. This can be confusing for a defendant, who might receive communication from the protected person through these sources. However, even if the victim reaches out by email, the defendant is prohibited from answering.
Why can't the defendant answer a text or email from the protected person? An order of protection in New York is between the defendant and the court, for the benefit of the victim. Therefore, only the court can decide what communication or interaction is appropriate or allowed, not the victim.
#4: Approaching The Victim In A Public Place
Frequently, the defendant fully understands that homes and places of employment are off-limits under an order of protection in New York, but public places become confusing. If the defendant sees the protected person in the grocery store or shopping mall, can he or she approach the victim? The answer is no. Most orders of protection have a "stay away" provision. This requires the defendant to remain a certain distance from the protected person. The stay away clause applies to all situations and circumstances, even chance or accidental encounters.
#5: Giving A Gift Or Goodwill Gesture
For many defendants, an order of protection in New York is a source of guilt and humiliation. To combat these feelings, a defendant will want to provide reconciliation or a gift to the protected person. However, this is forbidden under the no-contact provision in the protective order. Before sending any presents or money to the protected person discuss the situation with a New York criminal attorney because the court must approve any gift, present, or gesture of goodwill.
#6: Failure To Give Up A Gun Or Weapon
Under New York law an order of protection requires a defendant to declare all firearms. In some instances, the defendant must hand over guns and other firearms to the court, sometimes they are simply documenting. Failure to provide the court with accurate information about your guns or weapons could be a serious violation of an order of protection.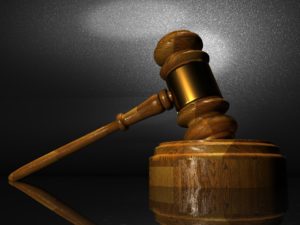 Questions About An Order Of Protection In New York
Greco Neyland Attorneys at Law represent defendants against sexual assault, stalking, harassment, and similar charges. While sometimes unfair, our clients are often restricted by an order of protection for a few days or during a criminal trial. We do our best to minimize the impact of an order of protection in New York and provide the best information on how to comply with the court order. If you have questions about an order of protection, restraining order, or another court mandate – contact Greco Neyland in Manhattan today at (212)-951-1300.
The information in this blog post ("Post") is provided for general informational purposes only. This Post may not reflect the current law in your jurisdiction. No information contained in this Post should be construed as legal advice from Greco Neyland Attorneys at Law or the individual author, nor is it intended to be a substitute for legal counsel on any subject matter.