If you are facing criminal charges in New York, you likely started the process of finding and engaging a lawyer to handle your defense. You'll quickly find there are a substantial number of lawyers in New York City, and hiring the right NYC criminal defense lawyer can require research and time commitment. Some people spend hours, even days, reviewing websites and reading reviews for criminal lawyers – a great way to understand a law firm's capabilities and experience.
When it comes to finally choosing an attorney for your case, the best source of information is what you learn directly from a NYC criminal defense lawyer. If you ask the right questions in an initial consultation, you will gain a much better understanding of the attorney's approach, personality and whether those qualities are compatible with your view of the criminal case.
What are the right questions to ask a NYC criminal defense lawyer? Keep Reading.
Page Contents
#1: Are You A Local Lawyer?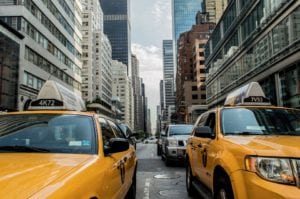 Typically, a lawyer will know immediately if they have the correct license to handle your case in NYC, and will ask you to be explicit about the court and location of your trial. What might be less clear on a website or through email communication is if the lawyer has a local practice in NYC, or is located somewhere else in the state. A local practice is beneficial to your case because the lawyer will have better insight on the judges and prosecuting attorneys involved in your case, will be more easily accessible to you throughout the matter and won't need to charge travel expenses to handle your case.
#2: Do You Have Trial Experience With Cases Like Mine?
This detailed question is meant to understand two things about your lawyer. First, you will learn if the attorney is ready and willing to take your criminal case to trial. Trial preparation is extremely important to the strategy of your defense. A lawyer that's more focused on finding a plea bargain might not represent you to the fullest extent. Second, you can determine if the lawyer has experience with cases that are substantially similar to yours.
#3: How Much Time Do You Spend On Criminal Cases?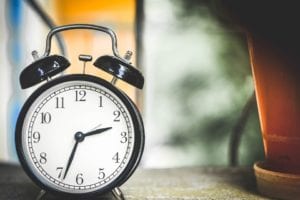 From the outside it might seem that every lawyer has the exact same set of skills and training, but this isn't true. Most New York attorneys focus on a specific area of the law, and over the course of their career try to learn that one practice area intimately. In choosing a NYC criminal defense lawyer, it's best to engage an attorney that spends most, if not all, of his or her time handling criminal cases.
#4: Do You Mostly Handle State Or Federal Cases?
In New York, as in other states, there are two separate systems of criminal law – state and federal. The reason for these two systems is two sets of laws. In a few specific instances, these two systems may overlap and laws criminalize the same actions or behavior, but in most cases a crime either falls under state or under federal law. Whichever system criminalizes the action has jurisdiction, or authority, to hear the case.
It's essential to know if the criminal charges against you are in state or federal court – it's just as important to now that the lawyer you engage is competent to handle a case in that court system. It isn't unusual for a defense attorney to accept cases in both state and federal courts.
#5: Will You Directly Handle My Case?
You want an experienced and knowledgeable attorney determining the strategy and major decisions of your defense. You might assume that the lawyer meet with during an initial consultation will manage your defense, but this isn't true for every law firm. If another attorney is taking the case, you want to know why and ask to meet that other criminal defense attorney.
#6: Did You Ever Work As A Prosecutor?
It might sound strange to ask if a lawyer has worked on the other side of criminal cases, but in actuality former prosecutors often make good defense attorneys. A former prosecutor will understand the processes, procedures, and strategies employed by the district attorney's office, and build a stronger case with those points in mind.
Schedule Your Initial Consultation Now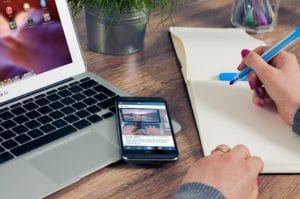 Greco Neyland Attorneys at Law offers a free initial consultation to any prospective client in our New York City office. In this consultation, you will speak directly with one of New York City's top criminal defense lawyers, and have an opportunity to ask these six questions, along with many others. Call our Manhattan office at (212)-951-1300.
The information in this blog post ("Post") is provided for general informational purposes only. This Post may not reflect the current law in your jurisdiction. No information contained in this Post should be construed as legal advice from Greco Neyland Attorneys at Law or the individual author, nor is it intended to be a substitute for legal counsel on any subject matter.