Across the United States the majority of criminal cases don't end with a jury trial and verdict. A huge number of criminal defendants forgo their day in court, and instead, they agree to a plea bargain with the prosecution. The percentage of cases that end in a plea bargain has continued to rise over the years. Today, in 2017, nearly 90% of all criminal cases end through a plea bargain, but most defendants that agree to these plea bargains maintain that they did not commit the crime.
The fact that most criminal defendants claim innocence, while still accepting a plea bargain begs the question: does a plea bargain ever benefit the defendant and how?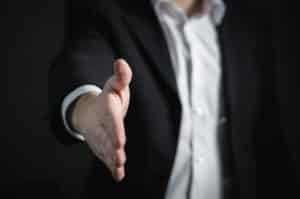 Page Contents
The Basics Of A Plea Bargain
After arrest for a crime comes the process of formal charges and arraignment. This is the initial court appearance for any criminal defendant in New York. At arraignment, the judge will read the criminal charges against and then ask the defendant for a plea. In New York, the options are guilty, not guilty, or no contest. Defense to criminal charges begins in arraignment, where many defendants choose to plead not guilty.
However, a lot influences a defendant's plea, and either at arraignment or after a defendant may accept a plea bargain and enter a guilty plea to criminal charges. A plea bargain is an agreement between the prosecution and defendant where the defendant pleads guilty or no contest to lesser criminal charges than as originally indicted.
This agreement is built on efficiency in the court system. If every criminal case went to trial, the resources and capabilities of the prosecutor's office and judiciary would be far more constrained and cases would proceed far slower. Therefore, weeding out most defendants before this lengthy process is highly beneficial for prosecutor's office and judges, who can fully focus on the cases that do proceed to trial. On both sides, there is the benefit of avoiding a costly, lengthy trial with the same guilty outcome.
What Is A Typical Plea Bargain In New York?
There are two types of plea bargains in the State of New York. A charge bargain is when the defendant agrees to plead guilty or no contest to lesser charges, but the exact sentence of this plea is still left to the discretion of the judge. As every plea bargain must be approved by the criminal court, the judiciary will conjunctively determine the criminal punishment.
The second type of plea bargain in New York is a sentence bargain. Under this agreement, the defendant still agrees to plead guilty, but it is to the same charges as indicted. In return for the guilty plea, the prosecution doesn't offer a lesser offense, but consents to a specific sentence. Typically, sentencing takes place after a verdict, and a number of factors can increase or decrease the length of a particular sentence. That leaves a lot of uncertainty for the defendant as to the length of imprisonment or amount of criminal fines. A sentence bargain provides certainty. These plea bargains also need to be approved by the court.
In either case, the plea bargain operates as a contract between the prosecution and defendant. Both parties to this agreement are required to carry out their portion of the contract and adhere to the obligations in the agreement, or the deal is off. This provides some assurance to the defendant that the prosecution will uphold its promise of lesser charges or a shorter sentence.
Why Do Defendants Agree To Plea Bargains In NY?
In NYC the majority of plea bargains are made to avoid the uncertainty of a criminal trial. In New York, prosecutors are allowed to withhold their evidence until trial, which augments the feeling of insecurity and fear of a trial. The defendant has far less indication how a trial will progress than in other states. This could explain why 98% of federal criminal cases in New York end in plea bargains.
The option of a plea bargain provides certainty and a quick resolution. Both of these factors can be determinative for a defendant, despite maintaining innocence. Through a plea bargain, the defendant doesn't have to risk a longer prison sentence or the months of waiting for trial to even take place.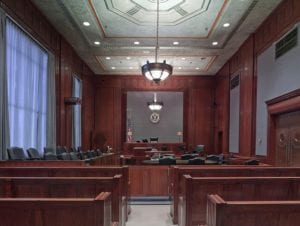 However, for an innocent defendant these reasons hardly seem sufficient and plea bargains often work in the prosecution's favor. An innocent party shouldn't have to spend a day in prison, much less accepting a plea for months or years of imprisonment. As well, under a plea bargain the defendant is going to have a criminal record. This ramification of accepting a plea bargain lasts long after a jail sentence or a trial. It could be a stigma that follows a defendant forever, despite accepting the lesser charges and sentence.
Should Defendants Ever Accept A Plea Bargain?
At Greco Neyland Attorneys at Law, we are focused on the criminal trial. We fight vigorously for our clients' rights to a jury trial and verdict in open court. The high number of NY criminal cases that end in plea bargains is much higher than our settlement rate. Why? We don't want a single client to suffer the repercussions and backlash of a criminal record and sentence. Instead, we want to see defendants, regardless of crime or circumstances, have a strong defense in court.
This trial-oriented approach does greatly influence how we speak to clients about plea bargains and the option to make an agreement with the prosecution. Instead of pushing for the easy resolution, we focus on the facts, honest answers on the potential outcome, and clear information on what it means to plead guilty. In a small number of cases, it does make sense to accept a fair plea bargain from the prosecution, but as Greco Neyland engages in this process, we negotiate firmly with the prosecutor. As any defendant that does decide to accept a plea bargain should see the greatest possible reduction in charges or length of sentence.
Do you have questions regarding plea bargaining in New York or Greco Neyland's strong and robust approach to criminal cases? Call our Manhattan office at 212-951-1300 and schedule an initial consultation today.
The information in this blog post ("Post") is provided for general informational purposes only. This Post may not reflect the current law in your jurisdiction. No information contained in this Post should be construed as legal advice from Greco Neyland Attorneys at Law or the individual author, nor is it intended to be a substitute for legal counsel on any subject matter.