Page Contents
Defending Against Assault Charges In New York City
Assault is one of the most common crimes in the State of New York. There are nearly 45,000 assaults reported to police in New York every year. Of this 45,000, a vast number occur in New York City. In 2016, 20,876 assaults were reported in NYC. However, there is a significant difference between the number of complaints filed with the New York Police Department, how many individuals are charged with assault, and how many people are actually convicted.
Between the process of a compliant and a jury returning a conviction stands an opportunity for any defendant to build a strong defense to assault charges.
Yet, this opportunity is often wasted or ignored. A number of people do not engage a criminal defense attorney when facing assault charges in New York. In part, the frequency of the crime trivializes a conviction, but many defendants do not understand that this is a serious criminal offense with the potential for a severe punishment.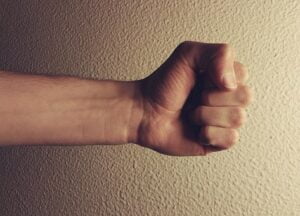 What Is Criminal Assault Under New York Law?
Assault is causing injury to another person. This can include anything from a bar fight to a non-deadly stabbing on the street. Due to the range of actions the term assault covers in New York law, there are actually several statutes that cover assault in the New York Penal Law. The New York Penal Law is the set of written laws that prohibit specific behavior as crimes in the state. Every crime at the state level is described in the New York Penal Law.
Three Degrees Of Criminal Assault In New York
Three separate statues cover the different degrees of assault. These degrees of assault differentiate between the severity of injury to the victim and intention of the actor. Other laws cover assault of specific victims, including assault on a judge or peace officer. The offenses are also separate by the potential punishment if convicted.
The least serious assault offense under New York law is assault in the third degree. The different circumstances that qualify as third-degree assault are: intentionally causing injury to the victim; recklessly causing injury to the victim; or negligently using a dangerous weapon. For third-degree assault the victim's injuries do not need to be serious or substantial.
Second-degree assault is a more severe crime. The difference between second-degree assault and third-degree assault is what the actor intended. If the actor intended to cause serious physical injury, intended to cause serious injury with a dangerous weapon and the victim was injured, or recklessly used a dangerous weapon that caused injury, then it is assault in the second degree.
The most serious offense is assault in the first degree. If a prosecutor wants to convict a defendant of assault in the first degree, then he or she must show beyond a reasonable doubt that the actor intended and did cause serious physical injury to the victim with a dangerous weapon, intended to disfigure or permanently disable the victim, acted with "depraved indifference" to human life, acted recklessly in a way that could have caused death but resulted in serious injury, or committed assault during or fleeing from a different felony.
Prosecutor's Responsibility To Show Intent
Determining and proving what the defendant intended to do is important throughout criminal law, but particularly important for assault. For example, to be first-degree assault the defendant must have intended to cause serious physical injury by using a dangerous weapon. If the prosecution can only show that the defendant was negligent or reckless in using a dangerous weapon, then it must charge a lesser offense.
Similarly, if the prosecution can only show that the defendant acted negligently, without a dangerous weapon, then it doesn't have evidence of assault under New York law.
Showing intent is the cornerstone of a prosecutor's case. Therefore, arguing against intent is sometimes where a criminal lawyer will begin to build a defense. This can include arguing the evidence shows a different intent or providing evidence that the actions were taken for a reason other than causing physical injury.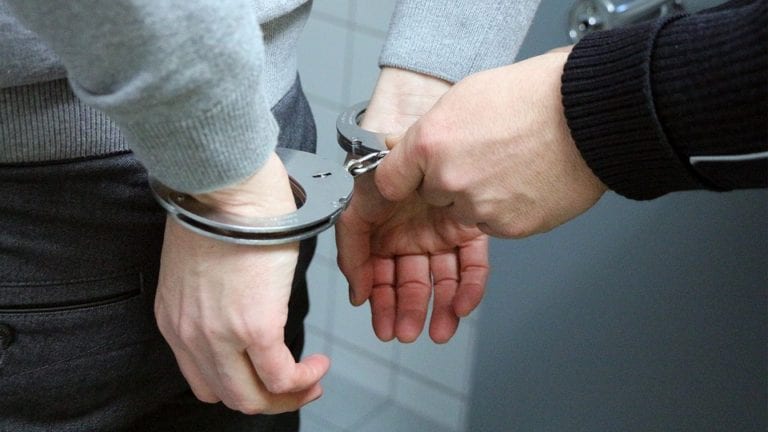 Other Defenses To Assault
Self-defense, also called justification, is probably the most famous defense to assault. When is elf-defense is an appropriate defense? Only when the actor used reasonable force against the victim, and such force was in response to an imminent threat of danger. As well, the self-defense must have been proportionate to the danger, and there must be evidence that a threat to the actor's safety actually existed. At times, finding evidence of self-defense can be more difficult than defendants expect.
For assault in the first and second degree, the prosecution must show that the victim's injuries were serious. Serious means that there was a chance the victim would die from the injuries or suffer a permanent impairment. The defense can show that a victim's injuries did not meet this definition, and therefore it is improper to charge these more severe offenses.
Also, a criminal defense attorney can argue the evidence presented by the prosecution does not show without a reasonable doubt that the defendant committed the assault. Maybe the video or photographic evidence was blurry. Perhaps the victim couldn't clearly identify his or her assaulter. Maybe there is evidence that the defendant wasn't present when the assault occurred. These factual arguments can be among the most persuasive before a jury in New York.
Often, there are mitigating circumstances or facts when an assault occurs. When there isn't a better strategy, a criminal lawyer will often turn to these circumstances to build a defense. The purpose is building reasonable doubt in the minds of the jury. As well, extenuating circumstances can be a basis to plea bargain with the prosecutor. Although,at Greco Neyland, we look for an acquittal, not a plea bargain, in every case possible.
Providing Strategic & Strong Defense To Assault
At Greco Neyland Law Firm, our lawyers have provided strategic and strong defense to assault charges in New York City for a number of years. Regardless of the charges against you, we are prepared to take your case. Call our office today at (212) 951-1300.
The information in this blog post ("Post") is provided for general informational purposes only. It may not reflect the current law in your jurisdiction. No information contained in this Post should be construed as legal advice from Greco Neyland Attorneys at Law or the individual author, nor is it intended to be a substitute for legal counsel on any subject matter.