From the outside looking in, it is difficult to understand New York criminal procedure. Many first-time defendants anticipate that their arrest will immediately result in a New York criminal trial, but that isn't the case. It can take weeks and even months before your case is argued before a jury.
Yet, the intervening steps, wedged between arrest and a New York criminal trial, are extremely important to the outcome. Any New York criminal defense lawyer can tell you that every court appearance, every deposition, every piece of evidence, or negotiation with the prosecutor could change the verdict in a New York criminal trial.
So, what occupies the days, weeks, and months from arrest to court? Our team at Greco Neyland in New York City explains.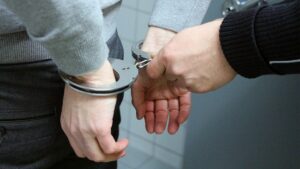 #1: First Court Appearance: Arraignment
At the time of your arrest, the arresting officer will read the charges against you. This moment isn't much different than what you see in movies and television. The police officer or federal agent will state that you are under arrest for a specific crime and then read you your Miranda Rights. However, you aren't formally charged with a crime until arraignment.
In New York, arraignment must occur within 24-hours of an arrest. This is common across the United States, but few other states have the explicit requirement. Most jurisdictions rely on a looser standard – reasonable amount of time after arrest. Whether your arraignment takes place within hours of your arrest or the next morning, this is the first court appearance of your New York criminal trial.
At an arraignment, the judge will formally read the criminal charges against you and then ask for your plea. In New York, you can enter a plea of guilty, not guilty, or no contest. Only if you plead not guilty will there be a New York criminal trial.
#2: Deciding Pretrial Release And Bail
Typically, a New York arraignment will also include arguments for pretrial release and bail. If the offense is serious, violent, or you pose a flight risk, the prosecutor will request that the time between arraignment and your New York criminal trial is spent behind bars. In response, your New York criminal defense lawyer can argue for pretrial release.
If granted pretrial release, you can spend the months from arraignment to a New York criminal trial in the comfort of your own home or with a relative. There can be restrictions and conditions on pretrial release. The most common requirement is the payment of bail. Bail is the amount of money paid by a defendant to the court to ensure the defendant returns for court appearances. When a defendant appears for later court dates, bail is returned to the defendant. Bail is also up for debate and negotiation between the prosecutor and your New York lawyer.
Other conditions for pretrial release may include turning over your passport and other travel documents to the court, restrictions on the ownership and possession of firearms and weapons, guardianship under a family member or friend, or obtaining steady employment.
#3: Build A Case: Due Diligence And Discovery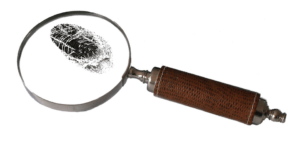 In part, the months between arrest and a New York criminal trial are important to level the playing field. When you make your first court appearance, the prosecutor is likely to already have substantial evidence of a crime. Law enforcement or federal agents have completed an investigation and handed over their findings to the prosecutor and the prosecutor has presented this evidence to a grand jury.
What about your criminal defense lawyer? Arraignment is probably the first time your New York defense lawyer heard or handled your case. There is some need to catch up and developing a strategic defense. Your side of the story is put together through due diligence and discovery.
A New York defense lawyer can request certain information from the prosecutor and other pieces of evidence must be shared under federal and New York law. You have an opportunity to identify witnesses, prepare testimony, and find expert witnesses, when necessary. This phase of New York criminal procedure is hugely important to the final decision in your New York criminal trial.
#4: Pretrial Hearing And Motions
Finally, before parties can proceed to a New York criminal trial, everyone involved must appear for any pretrial hearings and motions made to the criminal court. Motions are requests made directly to the court. For example, your New York criminal defense lawyer could make a motion to dismiss the case. If the judge agreed with this motion, then the charges would be dropped before a New York criminal trial was held, but this outcome is rare in a New York criminal case.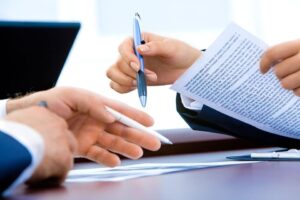 Another type of pretrial hearing is approval of a plea bargain. Over 90% of criminal cases in New York end in a plea bargain or settlement. While these agreements are reached between the prosecutor and a defendant, the court must approve the outcome. This can take place in a pretrial hearing.
Hiring A New York Criminal Trial Lawyer
While over 90% of New York criminal cases end in a plea bargain, this outcome isn't always best for the defendants. Often, concluding a case early only helps the prosecutor, but it is difficult to reject a plea bargain if your criminal defense lawyer encourages you to accept. That's why you need a New York criminal lawyer who is prepared to go to trial.
At Greco Neyland, we fight for an acquittal in every, single case. That frequently means taking the case to a New York criminal trial and challenging the prosecutor's case before a jury. Not only do we believe that this is part of your right to due process, but this tenacious approach leads to better outcomes. Want to learn more about our approach to criminal defense? Contact our team in New York City at (212) 951-1300.