You need Westchester County criminal defense lawyers who have a pugilistic attitude. At Greco Neyland PC, we are not interested in "going along to get along" with the prosecutor. We are trial attorneys with the insider knowledge of former assistant district attorneys. We know that individuals charged with drug crimes, sex offenses, domestic violence and other offenses do not need a defense attorney who is simply going to accept the first offer extended by the prosecutor.
Page Contents
Westchester Criminal Defense Attorneys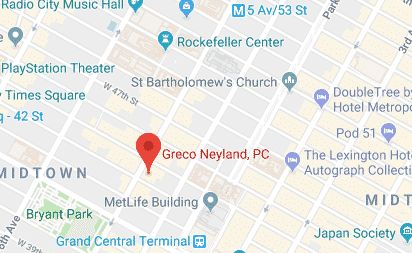 – FOCUSED ON PREVAILING IN CRIMINAL TRIALS
Our Westchester County criminal defense lawyers tenaciously challenge police procedure in pre-trial hearings. We routinely conduct extensive investigations, so we can gather exculpatory facts and identify inappropriate and illegal law enforcement conduct. Our Westchester County criminal defense attorneys use this information to seek the exclusion of evidence or to effectively cross-examine police officers and other prosecution witnesses. If our clients retain Greco Neyland PC during the pre-charge stage of a criminal case, we begin fighting for their future by exposing weaknesses in the prosecution's case and asserting our client's constitutional rights to limit the scope of the investigation. Our early intervention can prevent charges from being filed or result in less serious or fewer criminal charges.
When you face the criminal justice system without an experienced criminal defense attorney who is ready to go to war for clients, you risk the prospect of a highly winnable case being pled out. You need Westchester County criminal defense attorneys prepared to scorch the earth litigating on your behalf in light of the serious consequences of a criminal conviction. Some of these penalties may include jail or state prison time, huge fines and other costs, a record of conviction, loss of driving privileges, registration as a sex offender, forfeiture of constitutional rights, restraining orders, mandatory counseling and/or education programs and probation.
As if these forms of punishment are not enough, a criminal conviction typically snowballs so that it adversely impacts many aspects of your life even after you have fully served the terms of your sentence, parole or probation. Some of the ways that a criminal conviction might affect you include:
Disqualification from professional licensing (i.e. doctor, lawyer, accountant, etc.)
Adverse impact in divorce or child custody cases
Negative responses by future landlords
Potential immigration consequences including removal and ban on re-entry
Limitations on career advancement
Discipline by academic institutions that might include suspension, denial of admission or expulsion
Ineligibility for certain jobs requiring a state license
Damage to your relationship with your significant other and your kids
Westchester Criminal Lawyers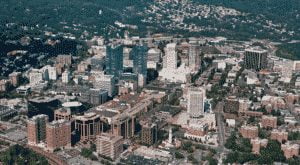 Whether you consider only formal sentencing terms or other long-term consequences, you do not want a Westchester Criminal Lawyer who will be deterred when a prosecutor claims that your case is not winnable. Our criminal defense attorneys have built our reputation on winning just this type of case at trial by closely scrutinizing physical evidence, witness statements, forensic testing, expert reports, police procedures and essentially every other aspect of a case from the initial contact with law enforcement through trial. At the end of the day, trial experience is the number one factor that will help you. Having an attorney who has tried cases like yours before a jury for years and years, is going to give you the edge you need.
Our Westchester County criminal defense attorneys carefully review all evidence and law enforcement reports along with utilizing our own investigators and experts to construct a compelling defense for our clients. While the defenses we use will be tailored specifically to your case based on factors like the nature of the charges, facts, evidence and police procedures, some defenses that we might successfully employ can include:
Challenging the legal sufficiency of the evidence for a stop, search or arrest
Seeking exclusion of evidence obtained in an unlawful search
Aggressively cross-examining law enforcement officers and other witnesses
Demonstrating that the accused does not have the specific intent (mental state) to commit the offense
Self-defense or defense of others
Alibi
Exposing motivations for complaining witnesses to lie or distort the facts
Reviewing law enforcement records to identify officer misconduct or bias
Attacking chemical testing of blood alcohol concentration (BAC)
Failure to prove the chain of custody (i.e. uninterrupted transfer of physical evidence like drugs)
Arguing the prosecution has failed to prove every element of a criminal offense beyond a reasonable doubt
Establishing consent by the complaining witness
Impugning the reliability of field sobriety testing
Exposing lab contamination and improper procedures
Using experts in ballistics, DNA analysis, accident reconstruction and other areas of specialized knowledge
CONTACT OUR NEW YORK CRIMINAL DEFENSE ATTORNEYS TODAY SO WE CAN BEGIN FIGHTING FOR YOUR TOMORROW!
While this list represents only a small sampling of the defenses that we may successfully use to protect our clients' freedom and reputation, the point is that we consistently develop potential trial strategies rather than merely posture about trial while waiting for an offer from the prosecutor. Because our White Plains criminal defense lawyers have earned a reputation for taking cases to trial, prosecutors recognize that our pugilistic nature means that we are not looking to settle a case on the eve of trial. We are prepared to defend our clients' rights, liberty, reputation and future. This is not to say we never entertain the possibility of a favorable plea agreement, but we consider such offers on our clients' terms based on the preparation of an effective criminal defense strategy at trial.
When you are facing the enormous litigation resources of the state, prosecutors who may be politically motivated and police officers willing to violate your constitutional rights, you need a criminal defense attorney ready to engage in battle rather than pander for an amicable agreement with the prosecutor. Whether you are falsely accused or got caught up in regrettable circumstances, our criminal defense attorneys are here to be your advocates – not to judge you.
At Greco Neyland PC, our Westchester Criminal Lawyer represents clients facing the full spectrum of criminal offenses from misdemeanor charges like DWAI and prostitution to serious felonies like drug trafficking and murder in Westchester County and the surrounding areas of New York City.