If someone throws a single punch in a New York City nightclub, a prosecutor can charge the individual with assault. Similarly, if a person brutally beats a victim in one of the city's back alleys, the actor will be charged with assault. However, these charges for the same type of crime can be dramatically different, both in terms of severity and possible punishment for the defendant.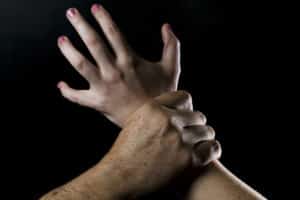 The law in New York provides for several different degrees of assault and battery charges, and far too often, only individuals facing the most substantial and serious form of assault will engage an NYC assault lawyer. In reality, all assault defendants should contact a qualified and knowledgeable assault lawyer.
In this post, the team at Greco Neyland Attorneys at Law discusses why even defendants facing misdemeanor charges should engage an NYC assault lawyer.
Page Contents
Misdemeanor Assault Can Lead To Substantial Fines
As in most New York criminal cases, charges for misdemeanor assault can result in financial repercussions. Under the applicable criminal statute, found in the New York Penal Law, a defendant convicted of misdemeanor assault can be fined up to $1,000. While the criminal court doesn't always impose this maximum amount, misdemeanor offenders in New York City are regularly fined hundreds of dollars as criminal punishment.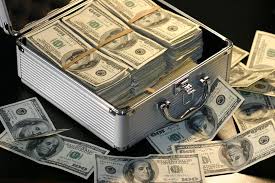 Throughout a criminal trial, an NYC assault lawyer lays the groundwork for limiting or eliminating these expensive fines. The same lawyer can also represent you during the sentencing phase of your misdemeanor assault trial, if necessary.
Finally, an NYC assault lawyer can help you prepare for a separate set of financial repercussions. The victim of a misdemeanor assault may seek civil damages as compensation for medical expenses or other costs. In many misdemeanor assault cases, an NYC criminal lawyer will recommend you seek assistance from civil defense counsel for these charges but can help you find a lawyer or begin building a defense.
You Can Go to Jail for Misdemeanor Assault
You shouldn't assume that a misdemeanor assault would only lead to fines and financial punishment. In New York, many misdemeanor assault offenses lead to more serious punishments.
The main difference between felonies and assaults is the maximum amount of jail or prison time allowed for a conviction. In New York, all felonies are punishable by one year or more of incarceration in a state prison. Meanwhile, the maximum term for a misdemeanor offense is one year.
This lesser amount of jail time leads some defendants to forgo hiring an NYC assault lawyer, but a full year in jail can have substantial repercussions. A year in jail could mean the loss of employment or the end to a relationship. You may lose valuable and important time with friends and family or miss major life events for loved ones.
Misdemeanor Offenses Appear On Background Checks
A number of employers, licensing boards, and even volunteer organizations require a background check before you are hired or admitted. While felonies are certainly red flags for these entities, many will also question a conviction for misdemeanor assault. Assault is a violent offense in New York, and certain employers and organizations can't or won't accept individuals with the offense on their record.
Given the continued impact of a misdemeanor offense in New York, an NYC assault lawyer seeks acquittal of these charges. For example, when you speak with an assault lawyer at Greco Neyland Attorneys at Law, you'll find we do everything possible to have the charges reduced to a mere violation or dropped entirely.
How An NYC Assault Lawyer Fights Misdemeanor Charges
There isn't a single, set defense to misdemeanor assault charges. Depending on the facts and circumstances of your case, an NYC lawyer at Greco Neyland may argue the altercation was self-defense or took place under extreme provocation. In other instances, the better defense is that the defendant lacked the intent to cause injury or physical injury didn't actually occur.
At Greco Neyland, we explore each of these possible defenses and determine the best strategy for your case. We start this process through a free, initial consultation at our Midtown office. You can call to schedule this consultation at no cost, simply by calling (212)-951-1300. Our NYC office is available at any time and any day of the week to take your calls or questions.