Most phases of the criminal justice process in the State of New York are rife with procedures and requirements that are generally unknown to ordinary citizens. However, with certainty one of the most discussed of these processes is setting and meeting bail in New York City. Despite New York having one of the better bail statutes in the United States, application of the statute in New York City has been criticized for years – and continues today.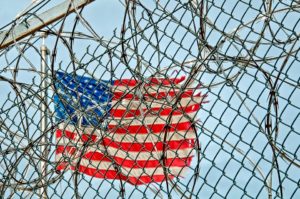 Some of the criticism is applicable to systemic problems with enforcing bail in New York, but other issues arise from a lack of information or understanding by defendants as the bail process unfolds. As a criminal defense firm in New York, we often have a front row seat to the ways bail is handled and applied to defendants in New York City.
What Is the Process for Bail in New York City?
For defendants in New York, setting bail proceeds in a manner similar to this: during an arraignment, the judge will ask for a plea, once the defendant pleads "not guilty," then the district attorney or assistant district attorney will request bail of a specific amount. In the majority of cases, this request or a slightly lesser amount is set as bail, which can be paid immediately in cash or handled through a costly visit to a bail bondsman or bail bond office.
An individual that can't provide this cash to the jail or bail office is remanded to the custody of the court. To be remanded to the custody of the court is the legal terminology for being placed in jail. Defendants are held for weeks, months, and years while they await their court date and conclusion of their case. This indeterminate timing and lengthy process are a strain on the New York jails, where over 7,000 people held in NYC jails are simply awaiting trial and, more importantly, it's a system that unevenly favors an individual with financial means, regardless of the crime.
What to Know About New York's Bail Law 
The State of New York is known for having one of the nation's best bail statutes. It's reasonable, but application of bail in New York City isn't always applied by the law. As in other instances, the basis for New York State's bail law is simple – if you require a criminal defendant to hand over a specified amount of money to the court, he or she will return for the criminal trial. In return for cooperation with the criminal justice system, the bail money is returned.
Since the reform of bail in New York, judges in the state are required to consider a defendant's ability to pay bail before setting the amount. However, for a variety of reasons, this determination makes little difference when the defendant faces bail decisions without an aware and dedicated defense attorney. In particular, bail determinations in New York City don't seem to reflect this policy.
So with many of New York City's criminal defendants unable to meet bail in New York at their arraignment, a significant number of defendants, including those accused of minor misdemeanors, aren't paying the bail cost, but remaining in jail; a situation that plays in favor of the district attorney, who has additional ammunition to elicit a plea bargain. And prosecutors aren't uncomfortable pressuring those criminal defendants who face a lengthy term of incarceration before their criminal case is heard.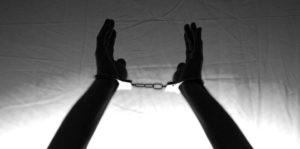 Advocate groups and criminal defense attorneys regularly push for a new round of bail reforms in New York. Part of these reforms is the need to eliminate cash bail for minor crimes. It must be possible to improve the system, as both New Jersey and Washington D.C. are seeing less than 10% of criminal defendants remanded for inability to pay a cash bail. New Jersey only allows cash bail for high flight risk defendants and those who are a threat to public safety.
Benefits of Hiring a Defense Attorney
A significant number of people put off hiring a criminal defense attorney in New York City. In general, defendants are lax in hiring a defense attorney for pretrial services. For reasons ranging from cost to procrastination, defendants undergo arrest, arraignment, and even appealing a determination of bail without speaking to a private defense lawyer. The result is squandering an opportunity to effectively dispute exorbitant bail amounts or foregoing the chance to offer a non-monetary in exchange for release.
At Greco Neyland, we encourage criminal defendants to contact a criminal defense attorney immediately after questioning by law enforcement or arrest. The earlier you involve reputable, experienced NYC defense attorneys, especially lawyers that previously worked as prosecutors and understand how the process works on the other side, the better your chance of manageable or non-cash bail.
Contact Greco Neyland NYC 24/7 phone number at (212)-951-1300 to speak with a criminal defense attorney immediately.
The information in this blog post ("Post") is provided for general informational purposes only. This Post may not reflect the current law in your jurisdiction. No information contained in this Post should be construed as legal advice from Greco Neyland Attorneys at Law or the individual author, nor is it intended to be a substitute for legal counsel on any subject matter.
Our Headquarters

Greco Neyland, P.C.
Midtown Office (Main):
535 5th Ave #2500
New York, NY 10017
Our Practice Areas

Meet Our Attorneys

Jeffery Greco
Experience as a former prosecutor gives Jeffery Greco an edge in building the strongest possible defense strategy for the accused in New York City.
Read more
Dustan Neyland
A thorough investigation is key to finding every reasonable doubt and getting charges reduced or dismissed for NYC defense attorney Dustan Neyland.
Read more