Attorney Jeffery Greco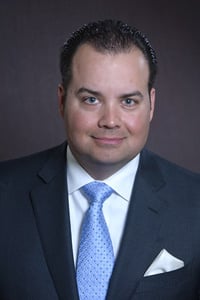 Jeffery Greco
Jeff Greco is a former prosecutor who now puts his experience to work for those accused of crimes in New York City state and federal courts. Jeff Greco understands the way prosecutors work, and he uses that knowledge to protect the rights and build the strongest possible defense strategy for his clients.
Jeff has long held an ambition to protect those whose liberty is at stake after being accused of a crime. A defendant has the incredible weight of the government against him or her, with its nearly infinite resources — especially in the case of federal prosecutions. As a former assistant district attorney and narcotics prosecutor, Jeff knows the tactics the other side uses and knows how to fight them.
Further, he has extensive training on how police investigate DWIs. He has been certified by the National Highway Traffic Safety Administration (NHTSA) to actually conduct standardized field sobriety tests and spot controlled substance use in drivers as a Drug Recognition Expert (DRE). He also has been trained at Harvard Law School in DUI Defense tactics.
This training allows him to identify missteps by police, which he can then use to call the prosecution's evidence into question. Without sufficient solid evidence, the charges against a client get reduced or dismissed entirely.
It is part of the approach of Greco Neyland, PC: To walk into a courtroom prepared to fight, and to wage that fight well. No matter how hopeless or difficult a case may seem, Jeff Greco will make every effort, conducting a thorough investigation into all allegations and all circumstances surrounding those allegations to identify every defense.
Jeff is committed to an open, transparent relationship with clients. He keeps them informed at every step. He is always honest with clients about their chances and the options they have, so they can make the best decisions.
---
Education
University of Texas at Austin, B.A. in Economics
South Texas College of Law, J.D.
Licensed to Practice In:
New York
U.S. District Court, Southern District of New York (SDNY)
U.S. District Court, Eastern District of New York (EDNY)
Professional Memberships
National Association of Criminal Defense Lawyers
National College of DUI Defense
New York State Defenders' Association
New York State Association of Criminal Defense Lawyers
New York State Bar Association
Federal Bar Council
Federal Bar Association
Association of Federal Defense Attorneys
New York County Lawyers' Association
Brooklyn Bar Association
Westchester County Bar Association
New York State Trial Lawyers Association
Honors
Top 100 Trial Lawyers in America
Our Headquarters

Greco Neyland, P.C.
Midtown Office (Main):
535 5th Ave #2500
New York, NY 10017
Our Practice Areas

Meet Our Attorneys

Jeffery Greco
Experience as a former prosecutor gives Jeffery Greco an edge in building the strongest possible defense strategy for the accused in New York City.
Read more
Dustan Neyland
A thorough investigation is key to finding every reasonable doubt and getting charges reduced or dismissed for NYC defense attorney Dustan Neyland.
Read more